We've got the equipment you need for mountain adventure!
No matter what type of adventure you are looking for in the mountains of Golden we've got the equipment you need.
All bike rentals are $400 for the day not including gas, (premium fuel only) plus tax and booking fee. Delivery is available within the Golden area for a fee. Additional equipment, beacons, probes, shovels, helmets backpack etc are available through Golden Snowmobile Rentals
We'll help you find the best place for you to ride depending on your skill level and sense of adventure! 
Yamaha YZ 450 F with a Timbersled RIOT 3 conversion
The Yamaha YZ450F is a lighter weight snappier bike and The Timbersled 129 is born to outperform in the deep powder! This combination of Bike and conversion package will have you shredding the powder like never before. The longer track gives the bike less of a dirtbike feeling and provides more power in the powder!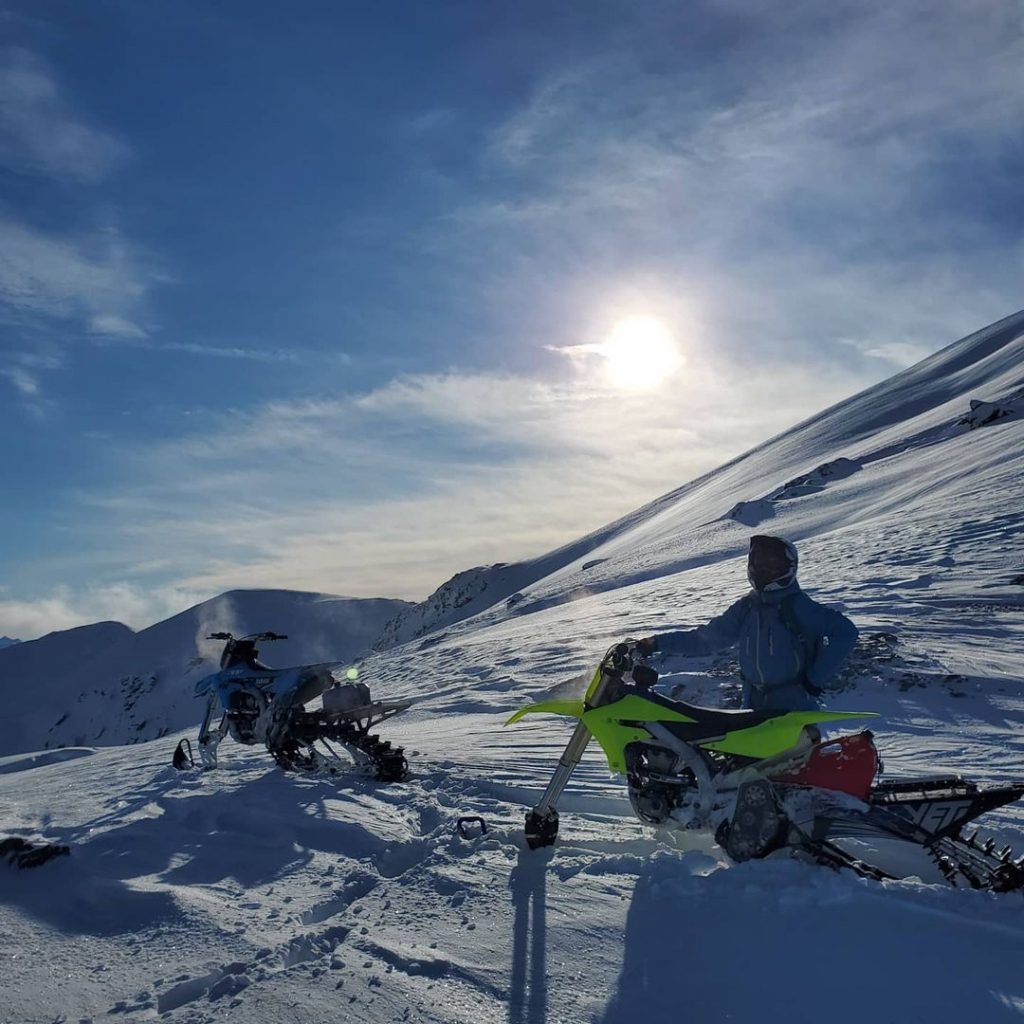 Yamaha YZ 450 FX with Timbersled Arrow 3
This bike is meant to fly! A little heavier than the YZ450F paired with the Timbersled conversion kit, this will be able to dig deep and give you the power you crave for a faster ride. 
2022 Ski-Doo Summit Edge 165 850 E-TEC 
New this year we have added 2 new machines to our fleet! Perfect for those who want to play in the snow but want a more traditional feeling machine.  
 2022 Ski-Doo Summit snowmobiles are built to make every ride in the deep snow more incredible than the last. Whether climbing steep chutes, carving up bowls of powder, or snaking through tree lines, the Summit responds instantly and rides effortlessly. 
The next peak is calling. The next adventure awaits. The new for 2022 Summit Edge is ready to take you there. With class-leading Rotax power, unmatched agility and capability to turn your day into something unforgettable.  
Have some specific questions about our machines?